eCommerce
Advanced Marketing Web Development & SEO
+ Based in Scottsdale, AZ
+ Vetted by agencies nationwide
+ Expert in remote collaboration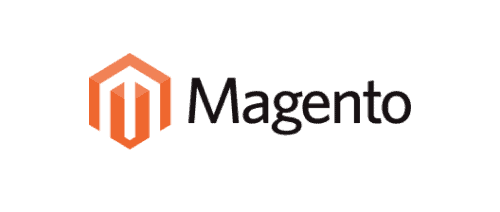 Custom Themes
We develop advanced custom themes and functionality for Woocommerce, Shopify, and Magento.
Shop Migrations
We manually migrate shops from any CMS to another, following strict migration processes.
Product Feed Integrations
Integrating product feeds using services like Feedonomics and FlexPoint or creating custom 2-way multi-source integrations.
Product Page Content
We integrate OpenAI or Jasper with your product variables to automatically produce on-point optimized content at scale.
Marketing Automation
Loading shops with marketing automation tools to streamline and sync content marketing across channels.
eCommerce SEO
Optimizing product and category-level pages at scale with custom integrations into Yoast and custom SEO plugins.
Migrating Shops from Any CMS
To a Custom Shopify, Woocommerce, or Magento Environment
We help online brands execute seamless migrations whether upgrading a version of a current CMS, activating a new theme, or taking that ultimate step of migrating to a different CMS altogether.
We have seen a multitude of reasons for switching from any CMS to another, here are three:
Move from Shopify to WordPress to save on transaction fees
Move from WordPress to Shopify to avoid server management
Move from Magento to Magento-2 for compatibility & security
A DTC BRAND
Web Core Vitals Score: 100 | Organic Growth: +400% | Conversion Rate: +30% | Online Sales: +1000%
How did they get

400% organic growth

?
Watch the 2-minute video to learn how we increased organic rankings by 400% and appointment bookings (lead generation) by 300% using web development and SEO best practices.
And how did they save

$50k/year

on tech tools?
We also eliminated their dependency on premium product feed management tools, like Feedonomics or Flxpoint, with a custom inventory management solution on a server they own forever, resulting in yearly savings of $50k+.
Some of the features they requested:
Multiple drop shippers and warehouses integration
2-way communication
Real-time inventory updates
Rule-based dropshipper selectors
A to Z management from purchase to shipping
"Kanaan & Co. is like a true rainmaker! They did what the biggest agencies couldn't deliver for our brand and doubled our revenue within six months. Three years in, we were selling X10."
George Campbell - Owner, DBJ Enterprises Inc.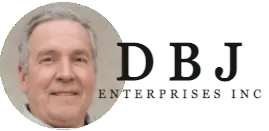 THIS CAN WORK FOR EVERY SHOP
Looking for Similar Growth?
VETTED BY DIGITAL AGENCIES
They Trust us with Their Clients
"Kanaan & Co is a true partner in web design, development, and tech support for our agency. They are truly second to none."

A Digital Agency Based in Phoenix
Eric Olsen
Founder & CEO, Fasturtle
"Erez helped our agency offer improved processes and products. He is a go-to expert for any high-level marketing challenge I face."

A Nationwide Print & Digital Agency
Kurtis Barton
Group Publisher, Voice Media Group
"KCO is a strategic partner of our agency for web dev and support, and the team is a breeze to work with. We feel like they are in-house."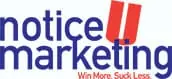 A Digital Agency Based in Las Vegas
Jeremy Ginsburg
Founder & CEO, NoticeUMarketing
WORK EXAMPLES
A Few of Our Latest Projects
Custom Shopify Theme

High PageSpeed Score | Custom Theme | Responsive | Mobile First Design | Data Migration
Custom WP/Woocommerce Theme

Custom Theme | Responsive | Custom Plugins
Custom Magento Theme

Custom Theme | Responsive | Custom Plugins | Custom Built Server | Server Administration