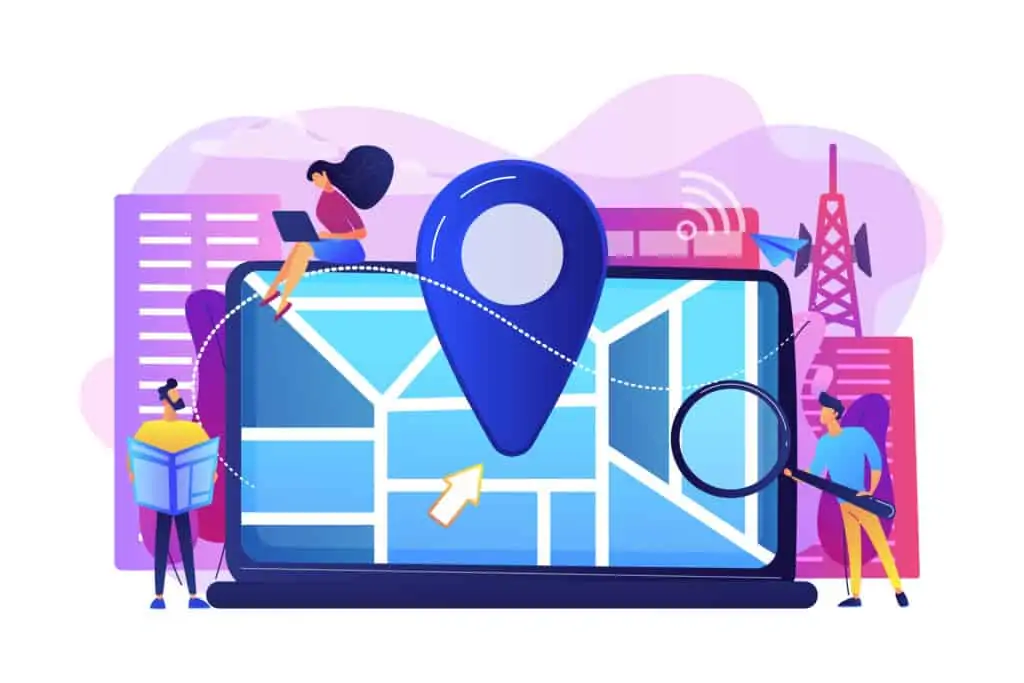 Local search engine optimization (SEO) targets people on organic and map search results searching for a term within a geographical region. Local SEO must be part of their marketing strategy for businesses that serve customers within a specific geographic boundary.
Local SEO and Organic SEO: Targeting Two Different Listings
Local SEO and organic SEO are targeting two different audiences. Local SEO focuses on promoting websites to people searching for a product or service within a specific geographical area, often a city or town. Organic SEO, which often goes by "SEO," promotes websites in searches that do not have a geographical modifier. Local results may appear in Google's sponsored listings (PPC), map listings, or organic results. Keep in mind that Google is brilliant, so if you are searching for a term they think has to value as a local result, they can choose to display their local results, or a mix of local and general, based on where you are located.
To show up on Google's local and map search results, you need a local profile (listing) on Google (AKA Google My Business).
While all the factors that influence organic SEO (e.g., on-page optimization, backlinks, social signals, etc.) also influence local SEO, several additional factors have a large impact on local SEO.
Local Citations
Citations are crucial in local SEO because they link your company with a specific location. Citations mention a company and its name, address, and phone number (aka NAP). Ideally, citations will contain this information in the same format as your company's listing on Google because consistency is essential.
Some key places to create a citation are (this is only a partial list):
But manually creating a profile and a listing on each site is highly time-consuming, so the easiest way to garner citations quickly is to use platforms like Yext, or MozLocal, which has an API with many of these local business directories and data aggregators.
Business Reviews
Reviews are also critical, as they show search engines that real people in your area are using your company's product or service. Both the quantity and quality of reviews are important and the platforms they are posted on. Reviews on sites like Yelp are good, but Google seems to prefer reviews on Google Places.
Businesses should not be afraid to ask customers for reviews. Many customers will gladly share their opinion with others. A request for a review can be included in a follow-up email sent after the purchase, in a direct mailing, or directly given at the time of purchase. A few tools can help you with that like Grade.us and GetFiveStars. These types of tools will let you include easy-to-implement funnels on your site or into emails.
Locally Optimized Landing Page
If you have only one location, then most likely is that you already have enough pages optimized for your city name. But in case you don't, or in case you have multiple locations, you must have at least one designated page for each location, and preferably a whole sub-section with multiple pages for each location.
An optimized page for a location will include:
Your main service keyword + the city name in the title tag
Your main service keyword + the city name in the main title of the page (H1)
Your main service keyword + the content of the page
Local business markup
At least a few hundred words on the page with some images
An embedded Google map of your local listing
Backlinks from other local websites in your city