Mixing E-E-A-T

,

web-dev & links for Advanced SEO strategy
✔ Google Quality Raters
✔ Web Core Vitals
✔ X10 content & E-E-A-T
✔ AI & automation
We begin with
6 different audits
✔️ General technical site issues
✔️ Limited Search Console analysis
✔️ General backlinks profililing
✔️ Page by page speed
✔️ Crawl budget waste
✔️ Custom crawl analysis
✔️ E-E-A-T analysis
✔️ Online reviews presence & recency
✔️ Brand recognition & sentiment
✔️ Website's hyper-local targeting
✔️ Listings accuracy & distribution
✔️ Duplicate listings detection
✔️ Keyword cannibalism or staffing
✔️ Sitewide grammar & spell check
✔️ On & off-site duplicate checks
✔️ Toxic/bad links classification
✔️ Anchor cloud & context targeting
✔️ Follow/nofollow combination
We put it all together
In an extensive report with detailed tasks
*guiding your team or doing it all for you.
Once its all fixed
We create a growth plan
*based on your goals, audits, & competitive analysis.
What else is in the plan?
We will uncover everything your peers are doing right and everything you are doing wrong or not doing at all after we audit everything, complete our keyword research, and analyze your competitors. Your plan for competing and beating them all will be outlined based on everything we have found out. To find opportunities for new growth and optimization of existing channels, we will examine each of their revenue channels and tactics and compare them to yours.
We believe that a truly effective content marketing and SEO campaign is done across channels and devices that is why our strategies include traditional and non-traditional SEO practices and may cover things like:
✔ Blogging with how-to's, listicles, and times ten content
✔ Content repurposing turning blogs into videos or audiobooks
✔ Content syndication and distribution to social and media channels
✔ Affiliate marketing
✔ Email marketing
✔ Paid campaigns, including retargeting and discover
✔ Improving UI & UX with split testing and session recording
✔ Collaborate with journalists and bloggers for earned links
And so much more, all tailored to your niche.
Semi-automatic content calendar
We brainstorm topics with your team to load up a semi-automated marketing calendar with engaging content designed around your goals and target audience. We develop sequential articles, listicles, how-to's, and deep guides around the content your potential buyers are searching for to establish an authoritative voice in your industry.
Contextual quality link building
We constantly search for editorial opportunities to get you highly relevant backlinks from quality blogs and magazines by connecting directly with journalists and bloggers writing about your products and what you do, leveraging the authority you gain from your content calendar and distribution.
Automate and scale
We integrate AI and plugins like CoSchedule to automate your content calendar and blog with pre-scheduled custom social media shares on each post for each channel, to enable personalized marketing at scale. We also help large eCommerce brands with custom product descriptions and onsite/on-page SEO issues fixing at scale.
Team Training
Once we're done establishing your marketing plan and building it out on an online project board for the whole year, we teach everyone in your team to successfully implement their part of the strategy with task descriptions, examples, video tutorials, and one-on-one support sessions, or we can just do it for you.
What's the deal with content & technical SEO?
Google ranks pages with exceptional experiences. So writers and designers create keyword-rich content with great UI/UX, while tech and web dev go from there to make sure Google likes everything you can't see, like loading fast, reducing bloat, optimizing server response time, and minifying code.
It's impossible to rank in a competitive landscape without both.
On-page, off-page, and sitewide: what's the difference?
Sitewide SEO is optimizing the global elements of your website, like structure, navigation, templates, sitemaps, redirects, robots.txt, etc.
On-page SEO involves optimizing individual pages on your site to make them more attractive to users and search engines. This includes optimizing content, titles, keywords, meta tags, making an easy-to-navigate page flow, etc.
Off-page SEO is the optimization of a website's visibility beyond its pages and backend. This includes optimizing backlinks, social media marketing, Google Search Console, and other tactics involved with external elements.
What
are
Google
Quality
Rating
Guidelines
and
E-E
-
A
-
T
?
Google uses its Quality Rating Guidelines to assess the quality of websites and web pages. The guidelines help Google determine the importance of web page content and relevance to a particular search query, context, and searcher intent.
A website's experience, expertise, authority, and trustworthiness are rated with E-E-A-T in the Quality Raters Guidelines. Many things go into this rating, including domain authority, content quality, user engagement, and reputation. Businesses can improve their websites' quality with E-E-A-T, which means they'll rank higher in search engines.
A thorough understanding of the E-E-A-T guidelines can also help businesses improve their user experience and brand name recognition.
What's the difference between on-page and global E-E-A-T?
Content and information on a website that proves the trustworthiness and authority of the site are called on-page E-E-A-T (Expertise, Authority, and Trustworthiness). Things like the content quality, the author credentials, and the website's reputation go into this.
The global E-E-A-T refers to the external signals used by search engines to determine a site's trustworthiness, including backlinks, social signals, and overall brand recognition.
What is your crawl budget?
Googlebot's crawl budget is determined by the number and size of pages on a website, the rate of change, and the number of internal links on that page. It is essential in SEO because it determines how often Googlebot visits your website and how quickly it can index new content. Having a reasonable crawl budget ensures that your website is crawled regularly and that your essential content is indexed quickly.
What's indexability, and why do we need it?
Your website's indexability means that search engine crawlers can read and index its content. Website structure, robots.txt data, canonical tags, and more contribute to this. Keeping a fresh sitemap in Search Console, fixing broken links, and avoiding 301 redirects are important too.
But wait!
If your site isn't fast enough, fix that first!
The MVP of ranking
With Google setting Core Web Vitals (CWV) as a significant ranking factor, SEO is now dependent on web dev more than ever before.
Many strong brands struggle with organic growth
Not realizing their sites were bloated from years of edits, bad plugins, and revolving staff.
Don't worry though
We got you covered
With a dedicated solution that yields better SEO results with shorter project duration and lower costs. In a nutshell, we manually code an optimized clone of your theme that scores 90+ on CWV.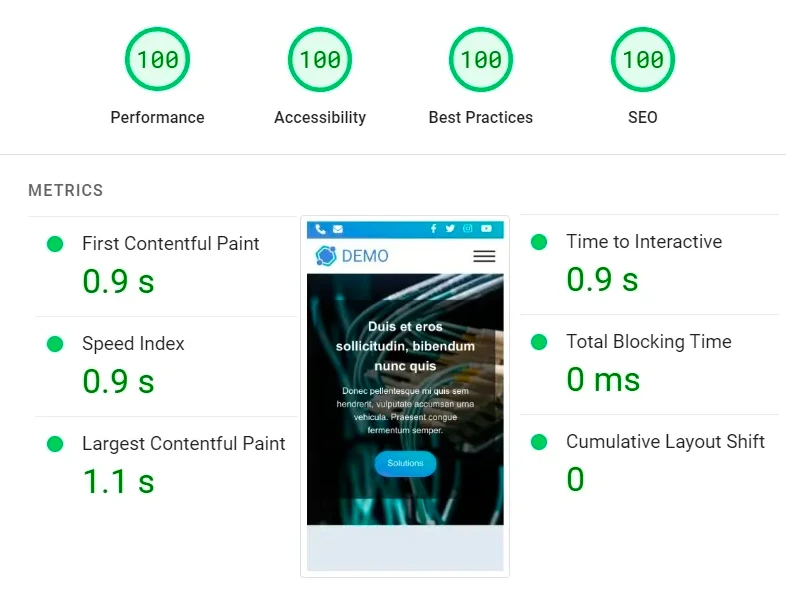 Web Core Vitals: 40 to

100

Organic Growth:

600%⤴
How did we do this?
We kept WordPress as their CMS and cloned their commercial template to a custom theme. Before launching, the performance score on CWV was 40; after the launch, it jumped to a perfect 100, enabling their excellent content to get a real chance on page one.
Watch this 2-minute video to learn more.
"The quality of work and dependability are by far the best I have experienced."
Dan Gafni DMD, Founder, Dental Brothers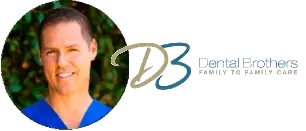 We also make custom SEO plugins
Broken links manager
Broken links can be remedied with existing plugins by automatically instating a 301 redirect, yet they tend to affect SEO since each redirect requires a nanobyte from Google's crawl bot, which can be a huge drain on the crawl budget in large quantities. The ideal solution is to examine your site, locate the broken link, and manually replace it with the new address. Our plugin does just that.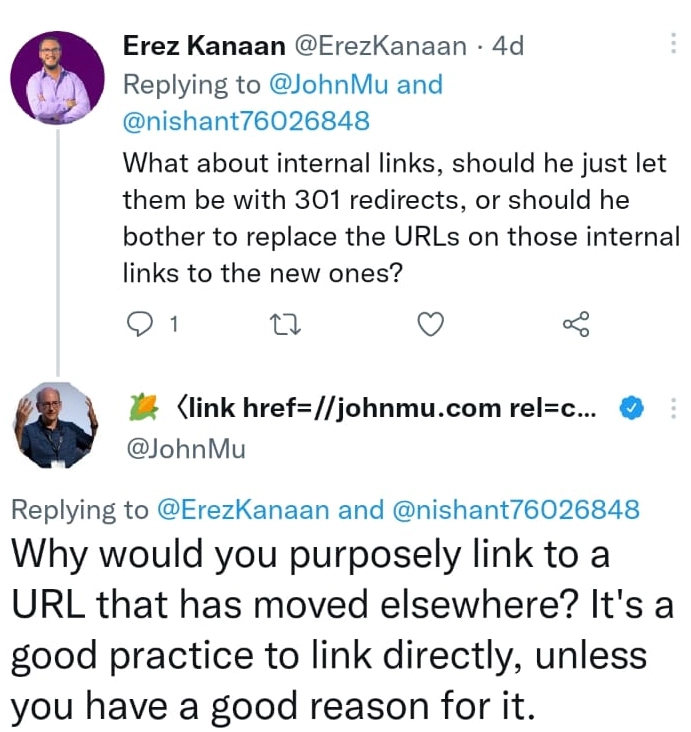 Manual

or

on

a

set

schedule

scans

Partial

or

full

automation

Ident

ifies

all

HTTP

status

codes

Rep

airs

both

internal

&

external

links

Does not affect site speed

Ad

heres

to

the

latest

SEO

standards

Compl

ies

with

CMS

specifications