NEXT LEVEL
SEO Strategies
Tap beyond meta-data, keyword research, or on-page optimization, and discover advanced ways to optimize your website with Google Quality Raters, search intent, user experience, speed performance, and automation
THE BASICS
Standard Audit
This is the type of audit that you usually get from digital agencies or SEO audit tools. It will help you discover technical site issues and suggest optimization for basic SEO elements like metadata, robots.txt, sitemaps, H tags, and other on-page elements.
HIGH-LEVEL
Advanced Technical Audit
Dive deep beyond the standard audits to identify site structure issues, crawl budget waste, additional markup opportunities, and more advanced on-page elements.
OFF-PAGE
Content Audits
Make sure there isn't any duplicated content on or off your site and identify issues with thin content, keyword usage, or content placement by manually reviewing your site's pages.
OFF-PAGE
Backlink Audits
Combine Search Console with ahrefs to generate a complete link profile report that will serve as a starting point for a detailed manual review of suspicious backlinks, and compile an accurate disavow file for Google.
WHITE HAT
Backlinks Development
Get highly relevant backlinks from quality blogs and magazines by connecting directly with journalists and bloggers that are writing about your type of products and what you do.
THE GOOGLE WAY
Google Quality Raters
Give Google what they want with signals of Expertise, Authority, and Trust, which are major considerations in Google's Quality Raters' Guidelines, where sites with a high E-A-T score are considered high quality and those with a low score are not.
STREAMLINE CONTENT
Scale and Automate
Add innovative content marketing capabilities with AI and plugins like CoSchedule to create a custom content calendar and semi-automate your blog with social media distribution and quality unique content on each share.
WEB CORE VITALS
Speed and Performance
Optimize critical CSS, minify files, set up varnish cache, compress image files, and deploy minimal code because Google is now ranking sites also based on how well they perform in the first second.
STEP UP
Strategy Development
Combine the findings from all your audits with a competitive analysis to design a 6-12 month blueprint strategy as an action item task list, ready to deploy inside your project management tool.
IMPLEMENT EVERYTHING
Team Training
Teach anyone in your team to successfully implement their part of the strategy with task descriptions, examples, video tutorials, and one-on-one support sessions, or ask me to do it for you.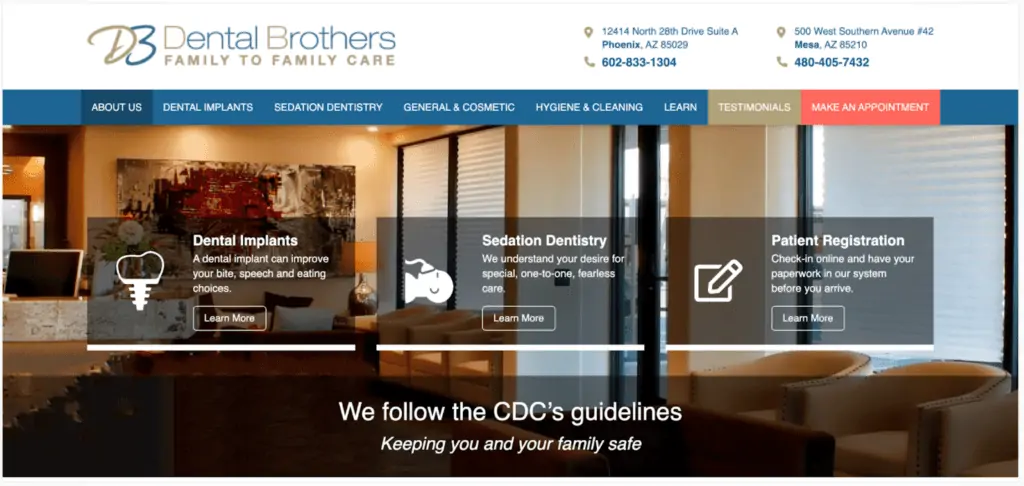 DENTALBROTHERS.COM
Score:
100
The goal of this project was to improve the site's SEO ranking by optimizing page speed and user experience. The site is built over a custom WordPress theme and cloned their previous design. Before the new site launched, the page speed score was 40, and after the launch, the score improved to 100 with a custom theme. Appointment bookings (lead generation) from organic traffic increased by 300% using the latest best web development and SEO practices. On top of that, I scaled their paid campaigns to 5 figures monthly while increasing ROAS and reducing CPA. And implemented automation and AI to sync the brand messaging across channels and improve brand engagement.
"The quality of work and dependability are by far the best I have experienced."
Dan Gafni DMD, Founder, Dental Brothers