Custom themes
We develop blazing-fast themes with best practices for Woocommerce, Shopify, and Magento.
More about custom themes →
Shop Migrations
We manually migrate shops from any CMS to another, following strict migration processes.
More about shop migrations →
Product feeds
Integrating any dropshipper & inventory management tool or creating custom feed solutions.
Product descriptions
Mixing AI with smart code & your shop's variables to automatically produce on-point content at scale.
More about content generation →
Marketing automation
We integrate your favorite marketing automation tools or make custom tools for any need.
eCommerce SEO
Optimizing product & category-level pages at scale, growing your E-A-T, and implementing GQR.
More about advanced SEO →
Web Core Vitals Score: 100
How did this happen?
Watch the 2-minute video to learn how we increased organic rankings by 400% and appointment bookings (lead generation) by 300% using web development and SEO best practices.
And how did they save

$50k/year

on tech stack?
We also eliminated their dependency on premium product feed management tools, like Feedonomics or Flxpoint, with a custom inventory management solution on a server they own forever, resulting in yearly savings of $50k+.
Some of the features they requested:
Multiple drop shippers and warehouses integration
2-way communication
Real-time inventory updates
Rule-based dropshipper selectors
A to Z management from purchase to shipping
"Kanaan & Co. is like a true rainmaker! They did what the biggest agencies couldn't deliver for our brand and doubled our revenue within six months. Three years in, we were selling X10."
George Campbell - Owner, DBJ Enterprises Inc.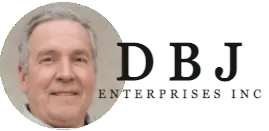 This can work for every shop
Looking for similar growth?
Check out
Some cool projects
Custom Shopify theme

High PageSpeed score | Custom theme | Responsive | Mobile first design | Data migration
Custom Woocommerce theme

Custom theme | Responsive | Custom plugins
Custom Magento theme

Custom theme | Responsive | Custom extensions | Custom built server | Server administration
And another custom plugin for eComm
Products descriptions generator
Duplicate generic product descriptions will never rank on Google
That's why we developed a custom plugin that instantly writes unique, high-quality content for products and categories, unleashing your true organic potential.
Adapted to your brand tone and style
Unlimited categories & products
Short and long product descriptions
Anywhere on the page
Dynamic links insertion
Optimized headings & markup
AI Integration (coming soon)
Agencies nationwide
Trust us with their clients


















"Erez helped our agency implement improved processes and products. He is a go-to expert for any high-level digital marketing challenge I face."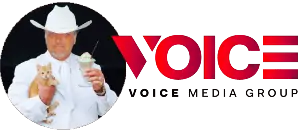 Kurtis Barton - Group Publisher, Voice Media Group
A nationwide agency
What is SEO for eCommerce sites?
Yes, there are automatic "AI" based website migration tools out there, but if you have an eCommerce shop with more than a dozen of products, or a clinic in a competitive landscape, these solutions are not for you. Thoroughly planned careful migration is the only way to move your website to a new CMS without compromising functionality and SEO.
Which eCommerce CMS do you work with?
There are a few reasons that can be divided into technical risks, SEO risks, and 3rd party integrations.
Technical issues include anything from the site being entirely down, to checkout or form submission issues or other functional errors.
SEO issues for sites with established rankings are very common and include anything from keyword ranking drops, to pages vanishing completely from search results.
3rd party integrations can have issues that affect communication between your site and external tools like marketing automation, tracking, CRM etc.
A site migration for an established business is very sensitive and should be planned and executed by a professional with good site migration experience.
What's your eCommerce experience?
We know what's at stake, and we take your business extremely seriously
We carefully follow every step in the book and other processes we learned over time.
We migrated hundreds of established websites and eCommerce stores and dealt hands-on with every possible issue.
We're fully dedicated to every migration and we stay up around the clock during and post-launch to ensure everything works smoothly.
Will you work with my other agencies?
For non-eComm sites and healthcare providers, we migrate from any CMS to WordPress or WP-based Gatsby.
For online shopping brands, we migrate from any CMS to either WP-based Woocommerce, Shopify, Shopify-Plus, or Magento 2.