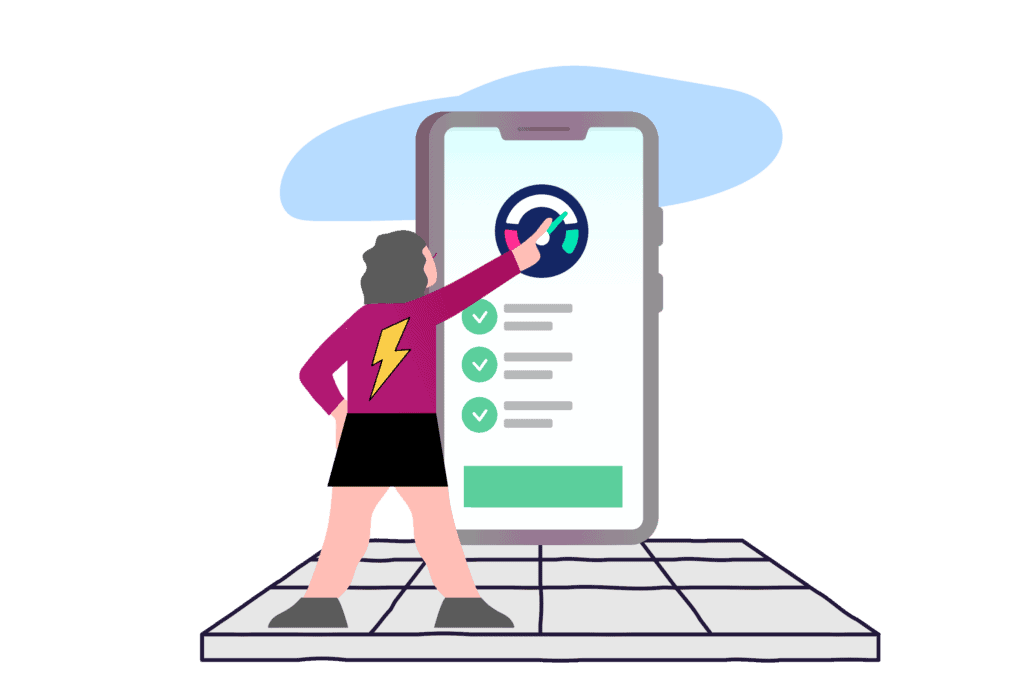 WHY IS IT IMPORTANT
Website Speed Optimization
When it comes to site speed, search engines and users are very sensitive and a slow website will cost you business and organic rankings. Naturally, users don't like it because they prefer things to be instant, otherwise, they will just click back and go off to the next website. Google doesn't want its users to get frustrated and slow websites usually take longer to download which requires more resources from a search engine.
THE HIGHEST STANDARD
Core Web Vitals
Google is now measuring how well your website performs in this first second and is giving you a grade based on your website's performance. This is important because the first second of a website loading is crucial. If the user has to wait too long for the content to load, they are likely to leave your website. You can find your website's grade by going to PageSpeed Insights and clicking on the "Web Core Vitals" tab.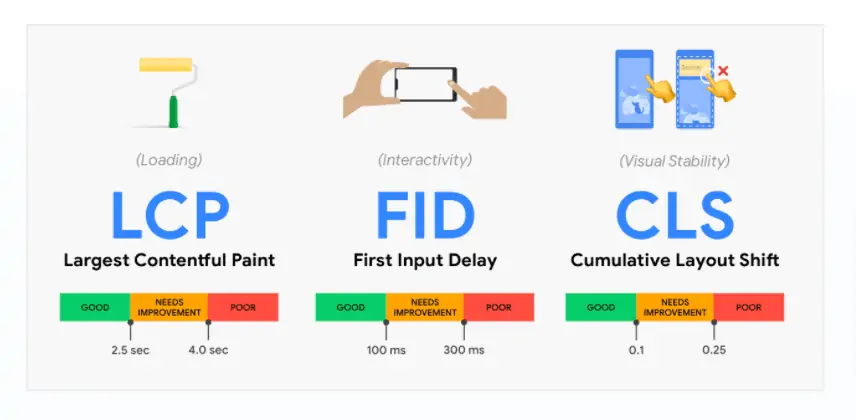 CLEAN AND LEAN
Custom Vs Commercial Theme
Many of my clients use WordPress, Magento, or Shopify installations that come with a commercial theme (Avada, Enfold, or virtually any theme from ThemeForest). These themes are incredible, but unfortunately, often they are heavy and limited on how much they can be optimized. So if you are competing in a tougher market I recommend you to go with a custom theme. It will feel and look like the commercial themes, but because I build it especially for the functionality you really need, it will be much lighter.
EXAMPLES
Sites I Optimized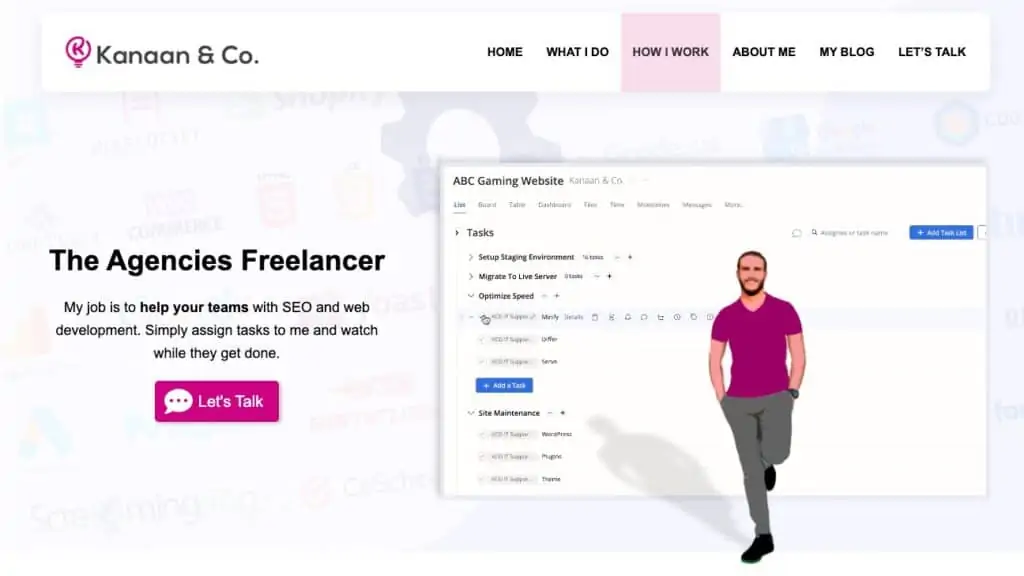 KANAANCO.COM
Score:
100
Yes, this is the site you are now on. Since I offer page speed optimization it is imperative that my own site will be optimized without using any commercial speed optimization plugins and tricks, instead, we develop a custom speed optimization plugin tailored to each client's site, made with pure code, efficient development, and lots of love.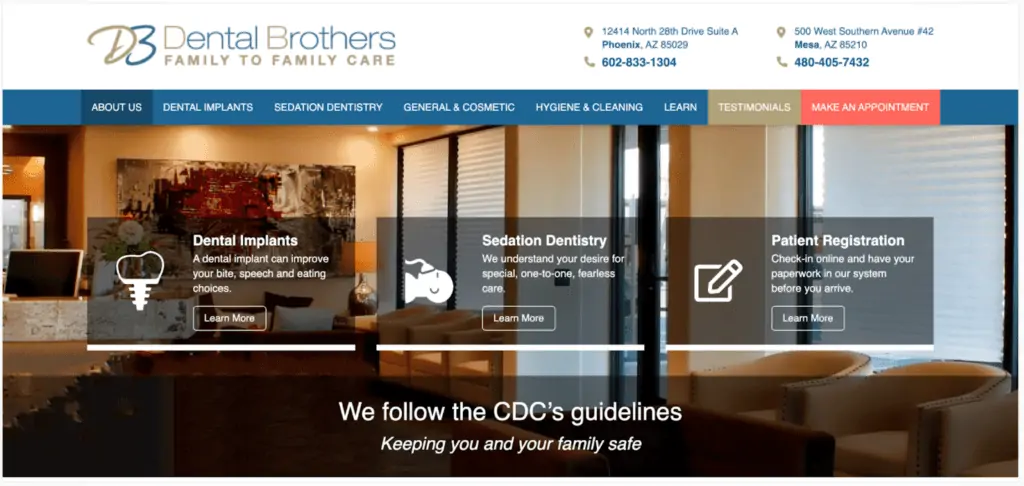 DENTALBROTHERS.COM
Score:
90+
I was working with their agency to create a new custom theme. The goal of this project was to improve the site's SEO ranking by optimizing page speed and user experience. The site is built over a custom WordPress theme and cloned their previous design. Before the new site was launched the page speed score was 40 and after the launch, the score improved to 90-95 with a custom page speed plugin.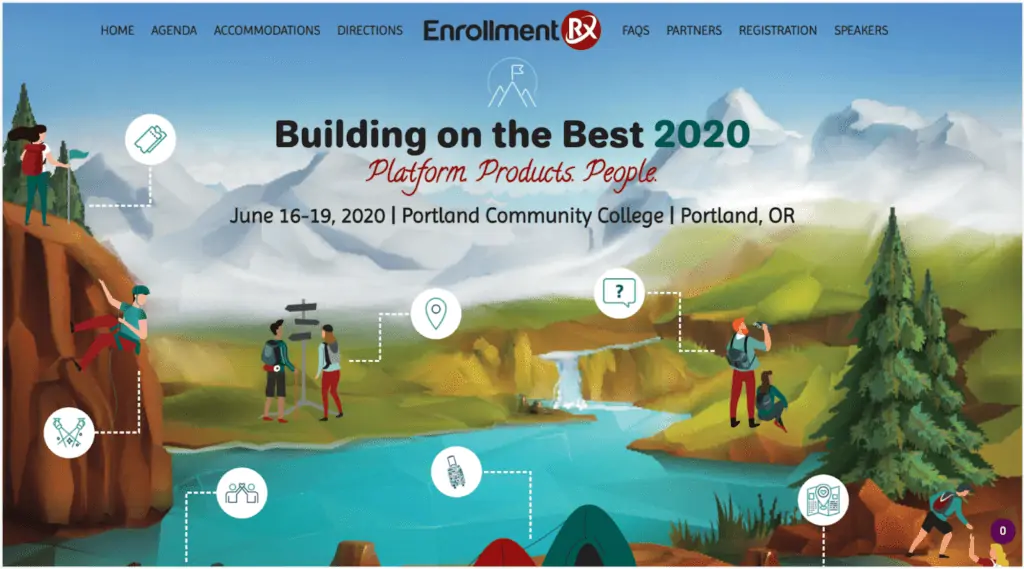 ENROLLMENTRX.COM
Score:
90+
Another agency client needed two optimized landing pages. This time the goal of the project was to create an extremely fast and friendly user experience over a mobile-first design to improve conversions, so we helped them make custom landing pages with pure code and a custom speed optimization plugin that we made just for them, so it loads blazing fast and feels great.
THE TECHNICALS
How To Optimize For Speed
Start with a good server-side caching system, then go file by file to look for and get rid of any piece of code that is unnecessary and which shows up in the source of your pages (many times this happens when too many plugins are installed).
Minify
Reduce the size of your images and set up a CDN for serving them. Then get rid of any tracking codes or scripts that you implemented in the past and you don't need anymore. Then you want to optimize all the files that your pages are calling for like style sheets (CSS) and javascript files, this is also known as minifying files.
Defer
In addition to minification, it is important to defer these assets so they will not block the rendering of the page but keep just enough styles to avoid what is called a FOUC (flash of unstyled content). This sets of CSS rules are better known by the name Critical CSS and it is a must-have technique for any highly optimized theme. The true value of Critical CSS comes to light when it is correctly implemented, and this is only possible with a custom theme built from the ground up. In all other situations (i.e. commercial themes) when the Critical CSS is extracted from the theme stylesheets, these styles will remain in the original files and be loaded together with the rest of the CSS, which results in duplicated styles that can affect the overall website performance.
Serve
Don't forget to optimize your server (where you host your website) with the latest and greatest and make sure it can handle the anticipated load of concurrent users. Website speed optimization is something I can do for you whether you have an existing website or as part of a new website that I will create for your client.